We are happy finding products we believe in so much for the comfort of our customers. That's why TBro's are partners with Mitsubishi. But just as important, we love Ductless Heating and Cooling Systems for the reduced impact they have on the environment.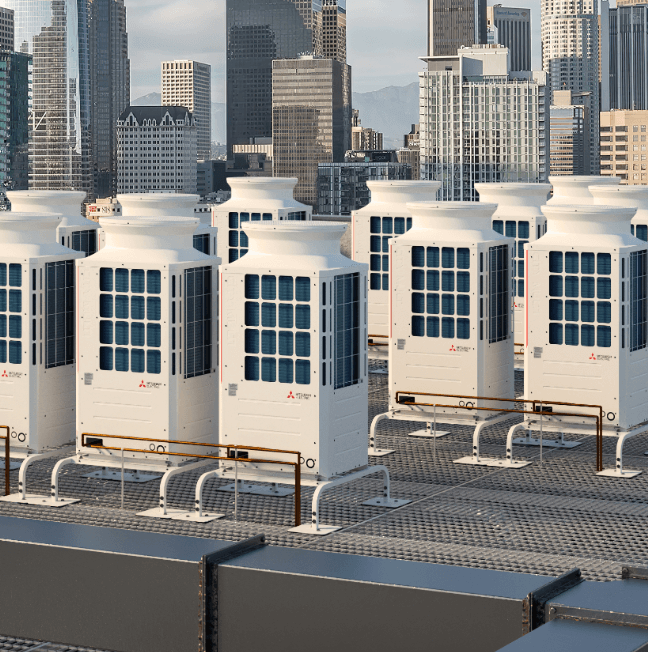 "Strategic electrification in the heating and cooling industry is powering end uses with electricity instead of fossil fuels. Fossil fuel-free heating results in a reduction of greenhouse gas emissions (decarbonization), which is good for the environment, improves indoor air quality by reducing pollution, and with the zoning capabilities of Mitsubishi Electric systems, improved comfort and control." Learn More
Ductless Technology Has Less Impact on the Electrical Grid‍
Homeowners that decide to go ductless with a heat pump contribute to the good of the environment by choosing an alternative that reduces their home's impact on the electrical grid. By using less electricity, it allows electrical companies to use that surplus in places with higher demand without having to build more power plants. This reduces the negative impact on the planet.
Proud to Stand with Mitsubishi
"Mitsubishi Electric promotes environmental sustainability through the electrification of residential and commercial heating and cooling products. We continue to advance technologies that reduce waste, promote sustainable resources, while increasing energy efficiency and eliminating dependence on fossil fuels. We have an ongoing commitment to improving energy efficiency in all of our operations. Our vision is clear: to align personal comfort with the greater societal good."
REDUCING ENERGY USAGE, NOT COMFORT
Conventional systems are either on or off. All or nothing. Our compressors speed up or down based on the needs of each room to maintain comfort and conserve energy.

Divide your home into zones that best fit your family's needs. Save energy and maximize savings by creating your customized comfort zones.

Many of our systems are ENERGY STAR qualified and may be eligible for federal and state tax credits or local utility rebates.